Seiko Solutions Inc. (President: Mr. Jun Sekine, Head office: Chiba-shi, Chiba) has begun delivering station clock facility system (NTP Master Clock System) of new Thai National Train "Red Line" in the Bangkok metropolitan area from the end of December 2018. This part of the project was ordered from NEC Corporation Thailand to Seiko Solutions Inc..
This Thai National Train "Red Line" is a newly built as a mass transport railway starting from Bang Sue Station in Bangkok with North Line and West Line heading to each direction.
The train is designed to relieve vehicle congestion and to improve air pollution, and the construction is currently underway. The North Line and the West Line are financed by yen loan from Japanese government and Thai government's own fund respectively. Seiko Solutions provides "NTP Master Clock System" as the comprehensive solution combining "NTP Server","NTP Clock" and "Clock Management Software" which assists integration of NTP Clock setting and monitoring. NTP Clock gets synchronized with the time distributed from NTP server, so it does not require correction either manually nor by radio waves like conventional facility clock system. NTP server doesn't only support NTP clock time display, but also synchronizes with the system time of the surveillance camera system connected to LAN, passengers information display and station in-house broadcasting system and supports smooth daily railway operation.
We have provided accurate time to customers by bringing our own highly reliable NTP Server "Time Server Series" to the market with many years of experience. Our achievement with this "Red Line" project will accelerate our global contribution to city development.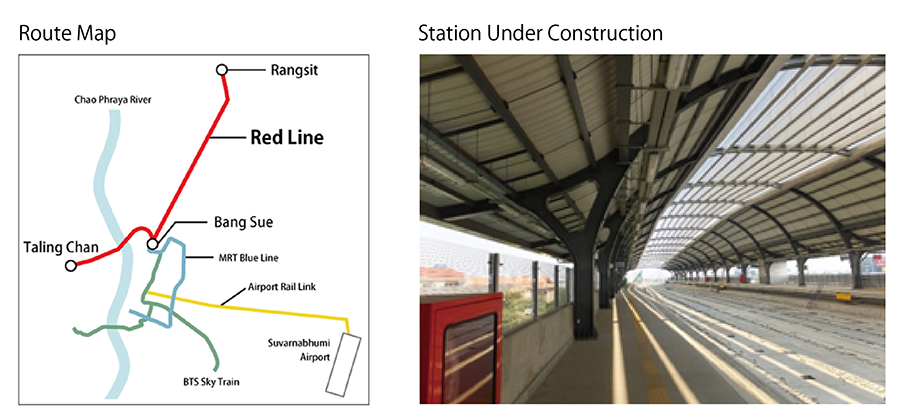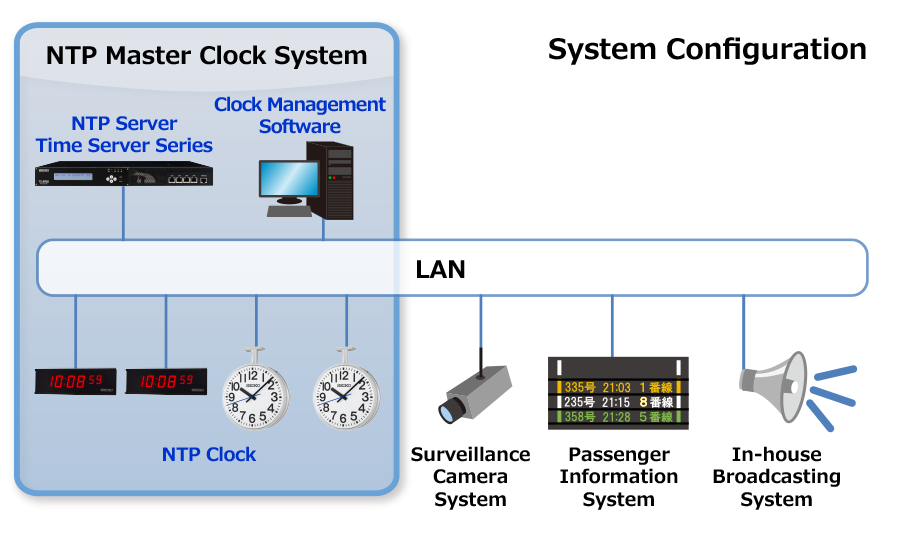 *NTP (Network Time Protocol) : Protocol used for time synchronization of computers and various devices connected to the network
*Company names, product names and etc. described in the announcement are trademarks of each company